Ready to Hit the Green Bay Pizza Trail?
No matter where you travel, there's always one thing you can count on. Pizza. Why? Well, it's delicious. It's the one meal we can all agree on, and you never get sick of eating it. Pizza is the perfect vacation meal, especially when you're traveling with people of all different ages and taste preferences because it will satisfy everyone! Did we list enough reasons? 😆
Luckily for you, Green Bay is home to a BUNCH of restaurants that specialize in this beloved dish. We've rounded up some of our favorites and categorized them for you based on what you might be looking for. So, are you ready to hit the Green Bay pizza trail? Let's gooooo!
🍕 Date Night 🍕
Olive's Pizza
This quaint little mom-and-pop pizza joint is located in Allouez on the city's east side (and now in The Cannery on Broadway). Olive's Pizza serves pizza, of course, but they also serve delicious sandwiches, appetizers, and desserts. But since this article is about pizza, let's just focus on that.
If you want the perfect date night pizza, we recommend ordering the Piper's Pizza with red sauce (or garlic parm sauce if you're not worried about your breath). The Wisconsin is also a great choice if you want the true Upper Midwestern pizza experience!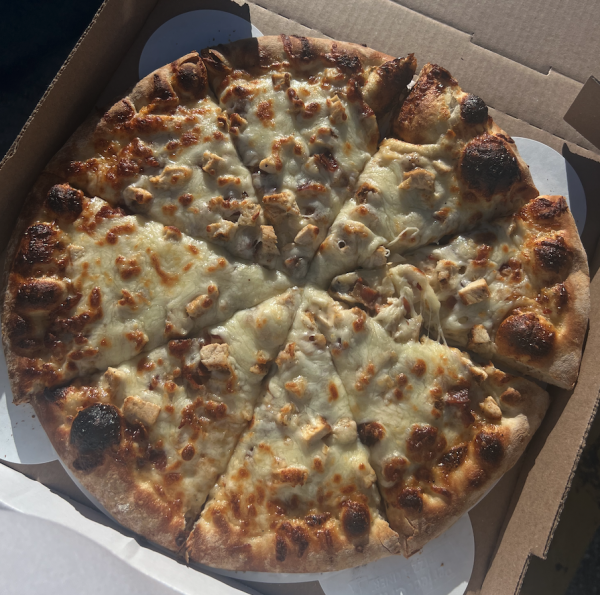 Rustique Pizzeria
This one could also have gone in the "hidden gems" category because it's a little bit nestled away. Located in Suamico, Rustique Pizzeria is known by locals for its mouth-watering brick oven pizzas and its one-of-a-kind ambiance; it's located in a 122-year-old chapel with original vaulted ceilings and hardwood floors. It is STUNNING and perfect for date night.
We recommend the Clásico, or for something a little more unique, try the San Mateo. It comes with prosciutto, spinach, red onion, roasted red pepper, mozzarella, goat cheese, and pesto sauce. And don't forget to include an order of their famous pesto fries to enjoy on the side!
🍕 Hidden Gems 🍕
Jake's Pizza
On the south end of Broadway, you will find Jake's Pizza, a no-nonsense pizza shop with a rich history. To this day, their pizzas are made using the original recipes from 1974, when Jake first opened the restaurant (back then, it was located on the east side of town).
In addition to the gourmet pizza recipes on their menu, you can also build your own favorite combination from a long list of ingredient options. If you want our recommendations, we think you should order either the Shrimp Scampi or BBQ Chicken Pizza (or maybe both).
Sammy's Pizza
Sammy's Pizza is another Green Bay staple. It opened over 75 years ago in the 1950s and luckily for us, they still use the same family recipes they used back then! In addition to pizza, they also have soup, salads, sandwiches, and pasta on the menu. But the pizza is where it's at.
All of their pies are thin crust, and they always use 100% Wisconsin cheese. We recommend trying their Italian Sausage, which is still made by hand from family recipes. Yum!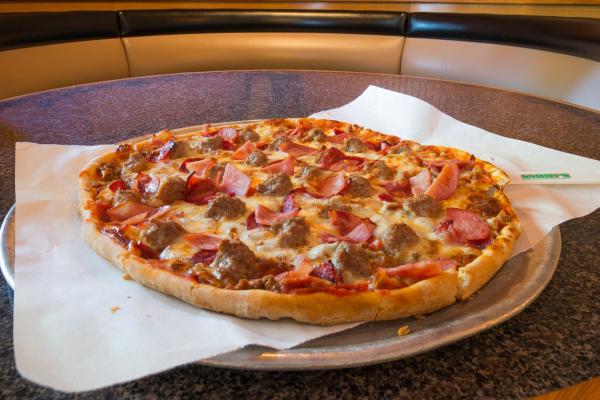 🍕 Family Feast 🍕
Happy Joe's
Happy Joe's is a regional franchise, and the Green Bay restaurant is both locally owned and locally loved. In addition to great food (and really great pizza), they also have a small arcade where kids can play games and win prizes while they wait for their dinner.
In terms of recommendations, there's nothing better than their Taco Supreme Pizza. But if you want something a little more traditional, try the Combo Plus or the Chicken Bacon Ranch!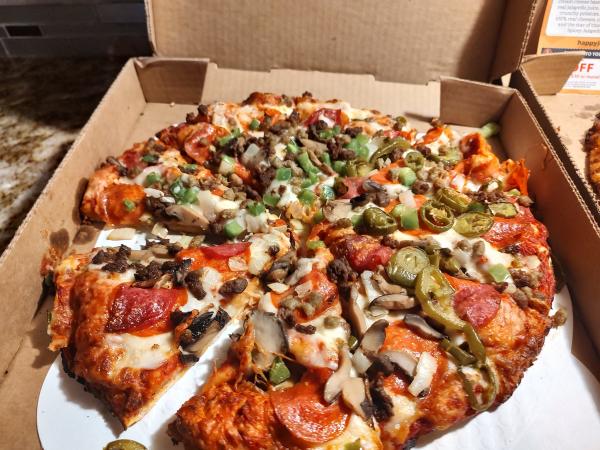 Pizza Ranch
If there's one thing you can count on during your family vacation, it's that a good chunk of your travel budget will be spent keeping your kids fed and full – especially if you have teenagers. That's why we think Pizza Ranch is the perfect place to take the family!
Despite its name, this isn't just a pizza buffet — it's an everything buffet. In addition to neverending pizza, you can try some of the best fried chicken out there, as well as salads, sides, desserts, and more. Everyone will be happy… you, your kids, and your wallet.
🍕 Local Flavor 🍕
Cranky Pat's
Cranky Pat's is a third-generation pizza spot located on the east side of Green Bay. All of the pizzas are baked in a slow-cooking oven, allowing the ingredients to reach their full flavor potential. They say that the wait is most certainly worth it, and we 100% agree.
The Top Row pizza is a really great choice; it comes with sausage, pepperoni, green peppers, onions, and mushrooms. Or, if you want more toppings, try Pat's Special Pizza – it has two pizzas worth of toppings! It's their signature pizza and once you try it, you'll understand why.