In case you haven't noticed all of the pumpkin-flavored treats and spooky decorations hitting the store shelves, fall has arrived! You will love spending time in Green Bay this time of year. We promise, there's so much more going on than just football (but of course, we're also here for the football).
Here are just some of the upcoming fall-themed events that we think are worth a visit to the land of green and gold! Be sure to check out our events page to discover even more options!
This is THE event for kids in the fall. The Great Pumpkin Train is happening at the National Railroad Museum all day on October 8 and 15. Take a real train ride to the pumpkin patch where you can pick out a pumpkin to bring home, trick or treat throughout the museum, enjoy live entertainment and crafts, and of course, learn about the trains! If you're interested in attending, just be sure to get your tickets early because they do sell out.
Oktoberfest Celebrations!
We love craft beer around here, and that's especially true this time of year. This year, there are several Oktoberfest celebrations to choose from:
Badger State is holding their Oktoberfest on September 24. Enjoy live music, pizza, specialty pin tappings, costumes, contests, and more!
Stillmank is also having an Oktoberfest event on September 24. They'll have live music, beer (of course), and freshly grilled brats and burgers from The Booyah Shed.
Craftoberfest, the largest craft beverage sampling event, is back this year at the Resch Center on October 8, and it's always a fun time!
Fall Fest is SUCH a fun family-friendly event, and it's a great way to spend the day in the downtown district. Kids will love trick-or-treating at the local businesses while parents listen to live music! You can also take a ride on a horse drawn carriage, paint pumpkins, and participate in the various contests they are running during the event. This year, there will be a car show at the intersection of Broadway and Hubbard. Fall Fest is happening October 8 from 11am - 3pm.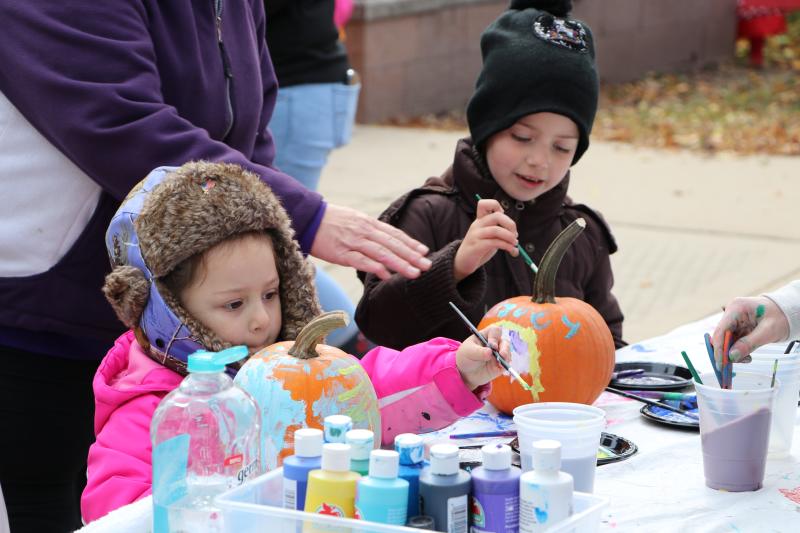 October 15 is Pumpkin Palooza at the Titletown District and it is going to be an absolute blast. Carve a jack-o-lantern to add to the Pumpkin Palooza display, play some interactive games, and enjoy live entertainment from 10 am to 4 pm. There will also be arts and crafts, face painting, trick-or-treat surprises, and plenty of fall-themed food on-site. Admission is free to the event (food and beverages are available for purchase).
This one is just for the grown-ups. Hazelwood Historic House is hosting a paranormal walk-through with Windigo Paranormal, a local paranormal investigative team. They will use specialized equipment like SB-7 Spiritboxes, REM Pods, & K2 Meters to uncover the secrets of this 185-year-old Greek revival home. There will be two sessions on the evening of Saturday, October 8 and advanced reservations are required.
Do you love classic radio dramas? What about Edgar Allen Poe stories? Heritage Hill State Historical Park is hosting The Poe Society Radio Hour on October 28 and 29. Enjoy a live theatrical presentation of some of Poe's classic stories in the style of a 1930's radio drama, complete with a live foley artist. Advanced reservations are required and they will have popcorn and Halloween-themed adult beverages available for purchase during the performace!
This year, Green Bay's citywide trick-or-treat window falls right on Halloween (ooo… spooky) but if you're not going to be in town on that day, you could hit up the Trick or Treat Trail instead! This family-friendly event is happening on October 22 from 10:00am to 12:00pm at Josten Park in Bellevue (a suburb located just east of Green Bay). Kids can dress up and walk the trail, collecting all kinds of goodies along the way. It's a great excuse to test-drive those costumes!
Apple Orchards & Pumpkin Patches
Want to do something fall-themed but there's no events happening? Stop at one of our apple orchards or pumpkin patches! There are so many good ones in the Green Bay area.
For pick-your-own apples, try the Oneida Apple Orchard! For the best apple cider donuts and a kid-friendly corn maze, head to Misty Ridge Orchard. For pumpkins, fall decor, and produce, visit Blaser's Acres. On the weekends, they have hay rides, games, a corn maze, and a petting zoo. Check their Facebook page for up-to-date information.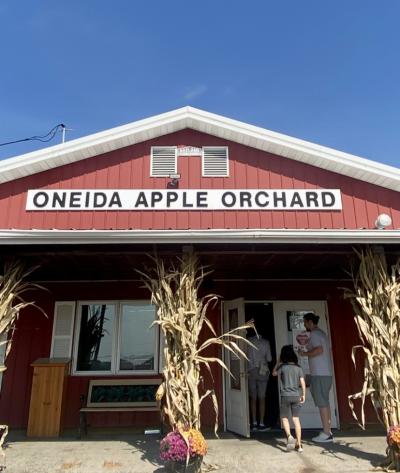 Don't worry, we'll also be doing a separate blog post about all of the area's best haunted houses, so stay tuned for that if you like to get REALLY scared. 

Which of these events sounds like the most fun to you? Let us know over on our Instagram page! We also have a TikTok where we post tons of local content. Give us a follow!