Winter in Greater Green Bay can be frigid and cold, but that doesn't mean you have to hibernate at home! Get outdoors and enjoy winter recreation in Greater Green Bay. Here are five fun activities to help you embark on a snowy adventure.
1. Get your skate on at an outdoor ice skating rink

Equipped with an ice skating rink and tubing lanes down Ariens Hill, you'll be sure to enjoy a day of winter fun in Titletown. Skate rentals are available at the rink or feel free to bring your own. For those looking for a new way to enjoy the ice, Titletown also offers ice bike rentals. Ice biking combines bicycle riding with ice skating and is a fun and exciting activity on the ice. If you need a break from all the activity, enjoy s'mores and other snacks around the fire from 46 Below Bistro.

Photo Credit: Brown County Parks
Want to skate with nature? Head over to L.H. Barkhausen Waterfowl Preserve, a 1,000+ acre Brown County Park located on the west shore of Green Bay. Bring your skates and glide on the frozen pond (located in the front of the preserve – no charge to skate).
2. Grab your gear for some downhill action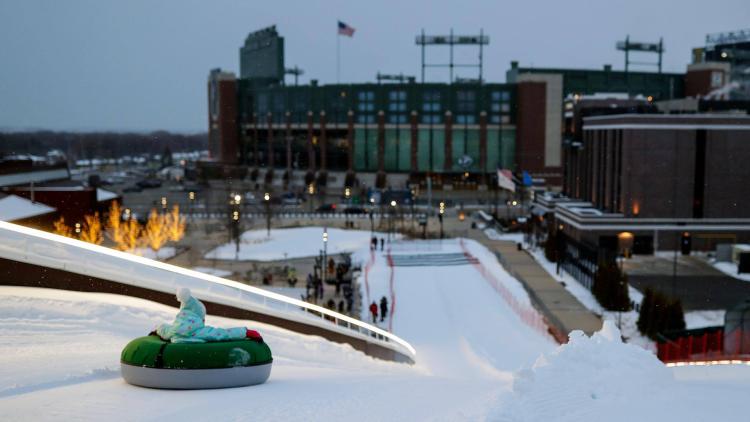 Head to the top of Ariens Hill and see who can make it to the bottom first!
On Green Bay's east side, head to Baird Creek Parkway and Triangle Sports Area for more downhill action. Once a good snow base is established, the park offers downhill skiing, snowboarding and tubing. The tubing hill is 80 feet tall and has a convenient tube lift. There also are two 75-foot-tall skiing and snowboarding hills with rope tows. When it's time to warm up, visitors can defrost in the park's heated chalet.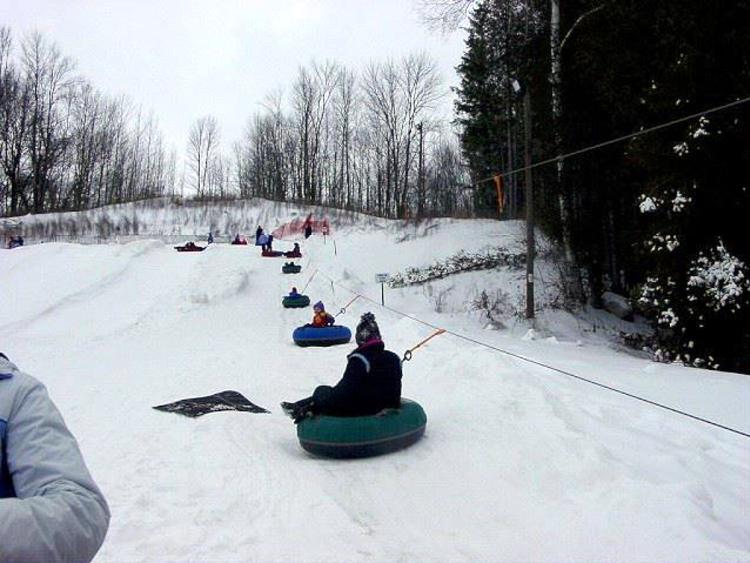 3. Hit the parks and trails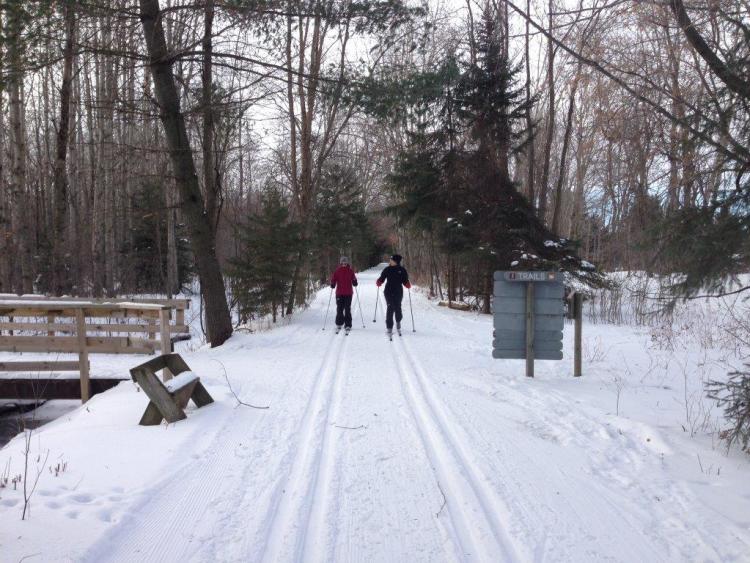 Photo Credit: Brown County Parks

Greater Green Bay offers some beautiful trails to get outside, get moving and put on some miles. Cross-country skiing, snowshoeing and winter hiking allows you to explore the beauty of the winter season. Moonlight Snowshoe Hikes happen in the months of January and February with snowshoe rentals available.

Check out the following parks and attractions for snowshoe hiking events:
L.H. Barkhausen Waterfowl Preserve
Brown County Reforestation Camp
4. Get out your ice shanty and find that perfect fishing hole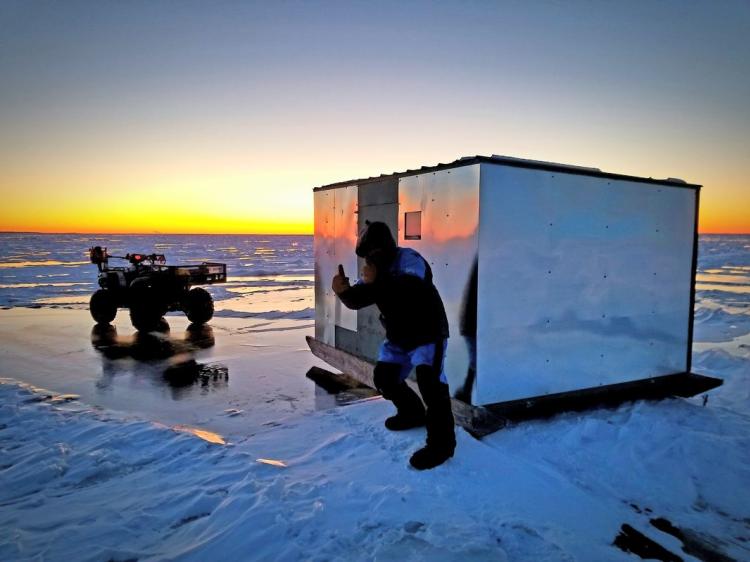 The Fox River and the Bay of Green Bay set the stage for you to find the perfect spot to drill through the ice. Voyageur Park in De Pere is a popular destination for ice fishing on the Fox River. On any given weekend you'll find shanties and anglers set up waiting for that bite. Plan to catch perch, walleye, whitefish and northern pike.
Want a guide to navigate through the ice of Green Bay? Check out Allen's Guide Services. They'll keep you warm and tackle your target for the day. Shanty rentals also available.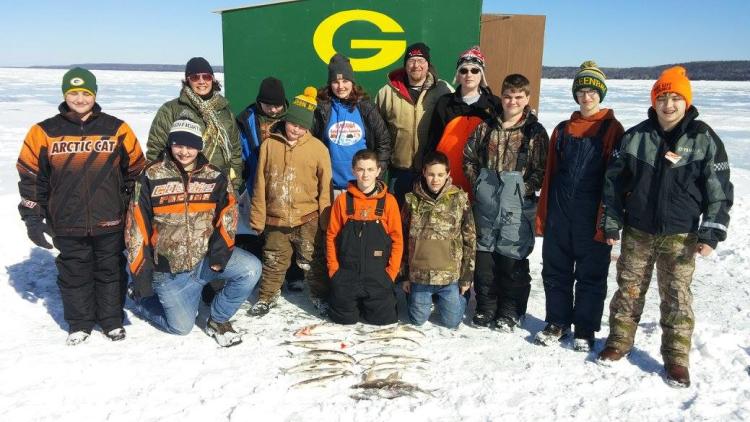 Photo Credit: Allen's Guide Services
Other popular ice fishing spots include Duck Creek in Howard, Lily Lake about 11 miles from Green Bay and the Ahnapee River for trout (rainbows and browns) and pike in Algoma, about 30 minutes east of Green Bay.
We recommend going with a seasoned guide for the most fun!
5. A destination for snowmobiling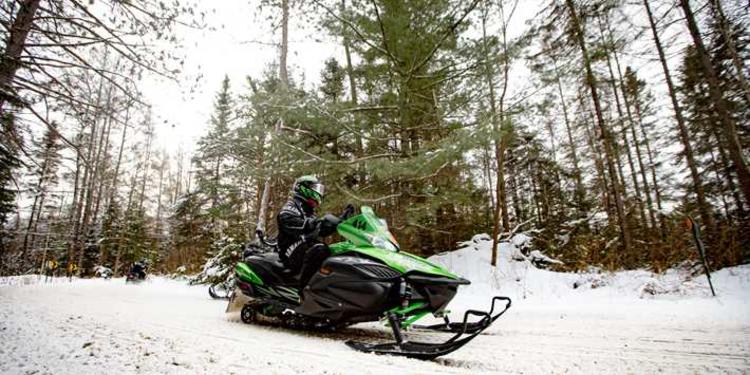 Photo Credit: Travel Wisconsin
Brown County Parks coordinates 196 miles of marked and groomed snowmobile trails within Brown County. There are six zones where you can take out your snowmobile for a ride from Pulaski to Holland and Dyckesville to Denmark. Check the Brown County Parks website for maps and snowmobile trail conditions.
The Ahnapee State Trail, a 30-mile crushed-stone recreational trail that connects Casco Junction to Algoma is another spot to enjoy snowmobiling, snowshoeing and cross-country skiing.