A picture of Green Bay must be painted with more than just your green and gold palettes—especially this time of year when our autumn scenery offers breathtaking arrays of reds, oranges, yellows and browns. Here are some of my favorite spots to take in the fall colors of Greater Green Bay.
Estimated Week of Peak: 2nd Week of October. 
Green Isle Park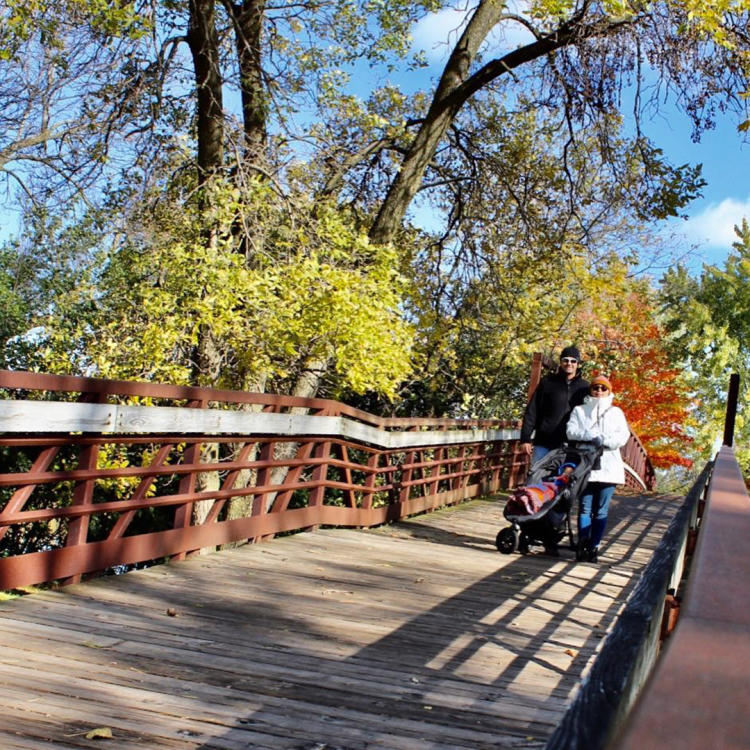 Photo Credit: @thebuschkopffamily
The symmetry, yet contrast in color, standing at the mouth of the East River Trail bridge in Green Isle Park as the sun peaks through the colorful trees is one of the most unique views in the city. Timing this early season sight just right as one tree changes while the other anticipates its seasonal transformation is well worth the patience for a view and photograph like this. 
Lambeau Field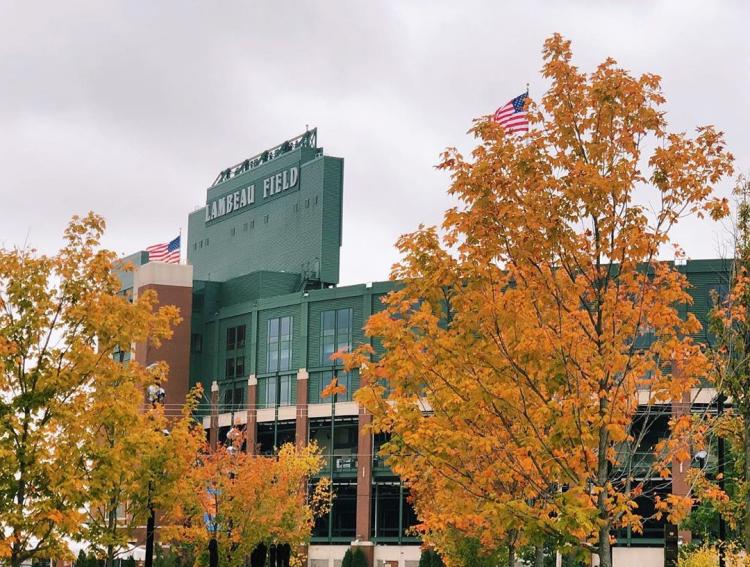 Photo Credit: @tessaruid
Nothing symbolizes fall in Green Bay more than football. Adding to that feeling in the air, even more, is nature's beauty surrounding the stadium. What better backdrop for the changing of the leaves than the holy grounds of Lambeau Field.
Green Bay Botanical Garden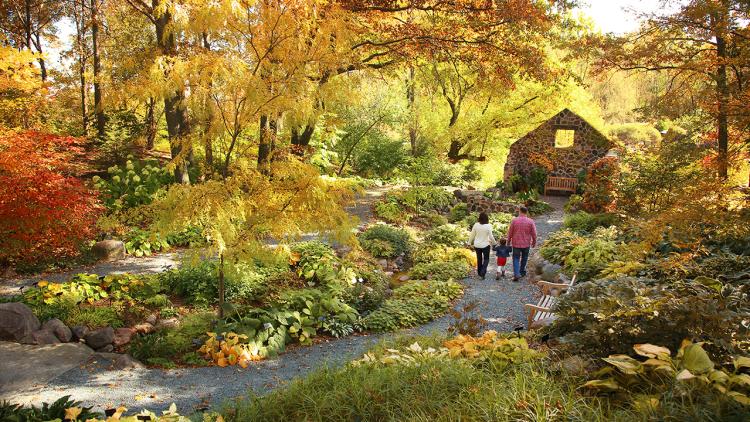 Photo Credit: Kathleen Caylor Photography
This may be an obvious one, but when talking about fall colors in Greater Green Bay, it would also be even more of an obvious oversight not to include the Green Bay Botanical Gardens. Walking through the trails here, you are totally consumed in a vast array of autumnal colors. 
Thornberry Creek at Oneida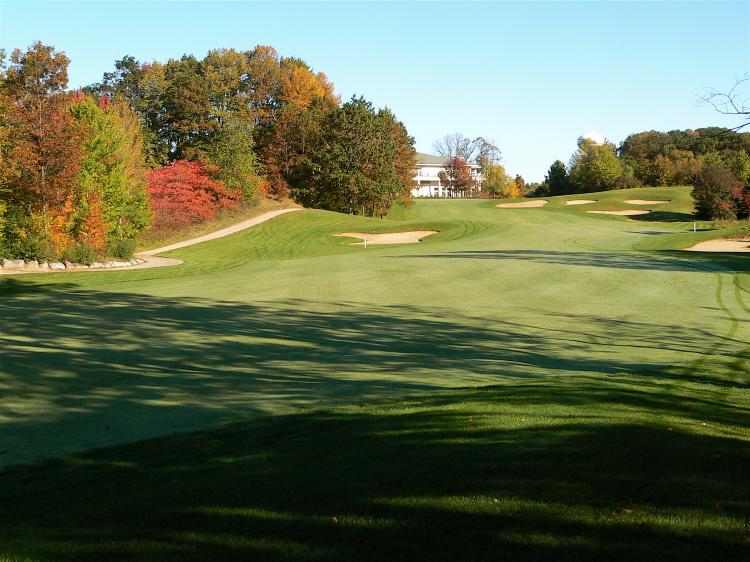 While just staring at trees, no matter how beautiful, is not just an enjoyable activity for some people, playing a round of golf through a sea of colors may allow them to appreciate the majestic views of fall. Thornberry Creek at Oneida is pictured here, however, see our Golf Green Bay Blog for other courses that will be just as colorful in September and October.
Fox River Trail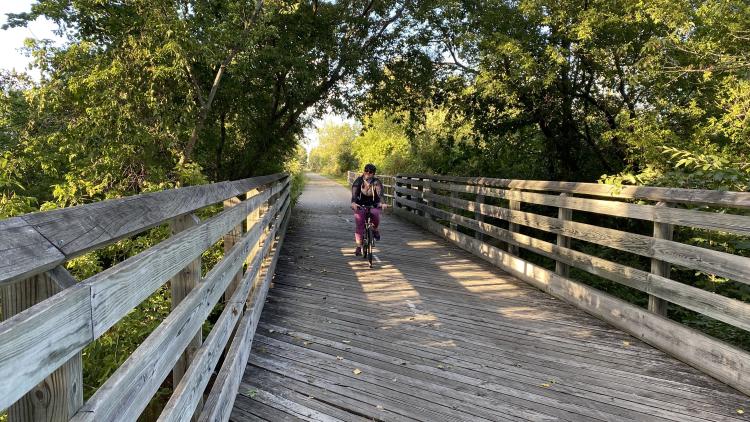 From downtown Green Bay, the Fox River State Trail winds along the beautiful Fox River before extending for 25 miles along a former rail corridor. During a leisurely stroll or a bike ride, not only are you surrounded by a canopy of trees but also have great views of the Fox River.
Barkhausen Waterfowl Preserve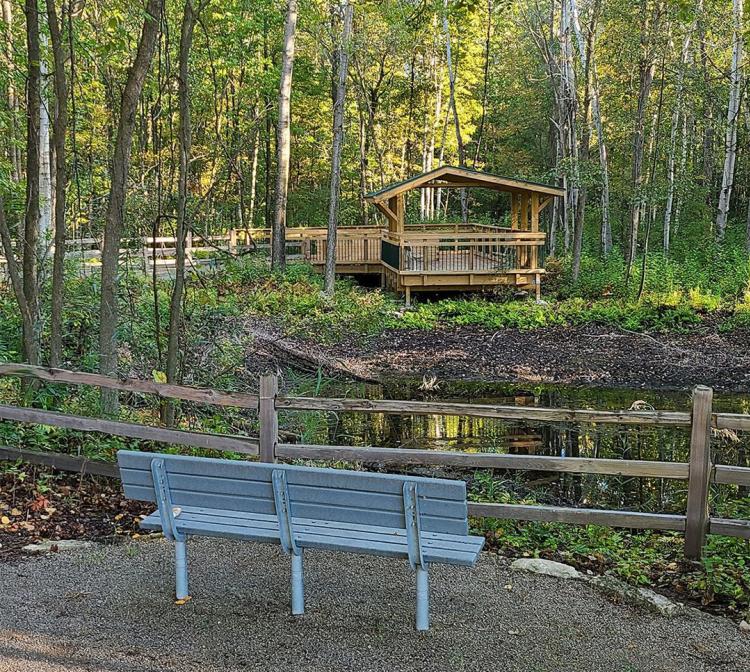 Photo Credit: Brown County Parks
Located along the west shore of the Bay of Green Bay, the L. H. Barkhausen Waterfowl Preserve has 920 acres of forest, meadows and wetlands and home to a wide variety of waterfowl, wildlife, and plant species. With more than 9 miles of scenic hiking trails that run through the marshes and forests of the preserve, you are sure to witness a sea of color during the autumn peak.
Bay Beach Wildlife Sanctuary
Immerse yourself in a beautiful 600-acre urban wildlife refuge with miles of hiking trails and various wildlife viewing opportunities as you look around at all the colors at Bay Beach Wildlife Sanctuary.
Baird Creek
Photo Credit: @exploregreenbay featuring @ms.lindseyking
Baird Creek is home to a variety of trails; trails for walking, running, mountain biking, and exploring fall colors.
Brown County Reforestation Camp
Photo Credit: Brown County Parks
With almost 1,500 acres, the Brown County Reforestation Camp offers plenty of opportunities to spot a vast array of colors.
Bay Shore Park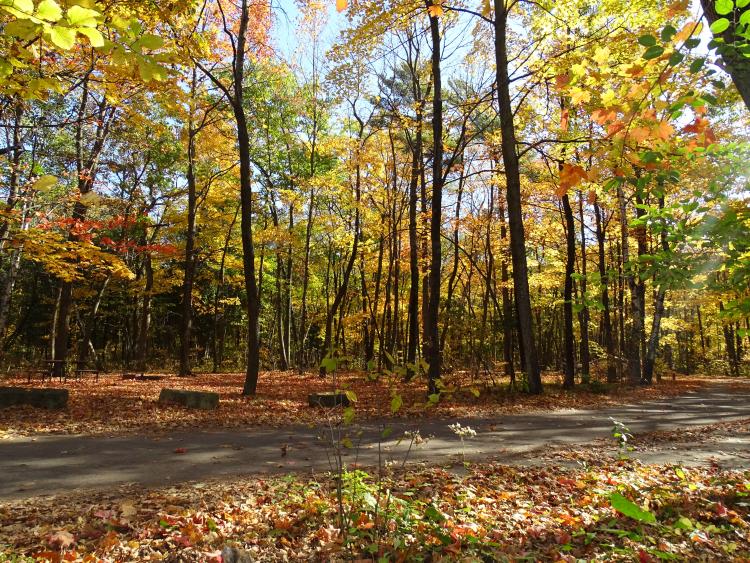 Whether you like to fish, camp or hike, you'll be surrounded by a sea of color at Bay Shore Park.
Heritage Hill State Park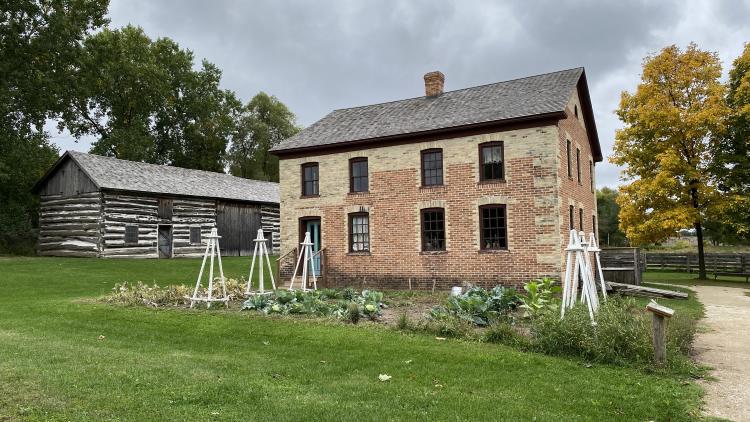 Walkabout the trails at Heritage Hill State Park and see history in the making as you peruse around the historical buildings and take in the autumn views.
More spots to take in fall colors in Greater Green Bay:
UWGB Cofrin Memorial Arboretum
Where's your favorite spot to take a stroll and discover Autumn's beauty in Greater Green Bay?