It's that time of year! Spring has finally sprung. Blossoms and blooms are all around Green Bay.
While you enjoy the warming of the weather, here's a list of the top places to check out the spring blossoms: 
One of the best places to see spring blossoms is in Green Bay's Botanical Garden. With over 300,000 blooms from tulips and daffodils to hyacinths, these bright blooms are an absolute delight. The Botanical Garden is the perfect place to visit with a family. Little ones can enjoy the children's garden and play on the playground.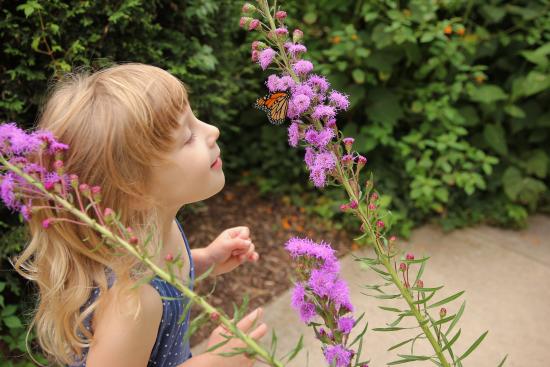 Pamperin Park is located near duck creek, within the limits of metropolitan Green Bay. The park has beautiful rose bushes and peonies that are delightful when blooming. Pamperin Park is a beautiful place to take photos of wildlife, flowers, and the structures in the park. Packing a picnic and walking around to enjoy the blooms is a great way to spend a warm, spring afternoon. 
The Bay Beach Wildlife Sanctuary is free and open to the public year-round. With an extensive trail system, the Wildlife Sanctuary is the perfect place to see wildflowers. Along the trails, you can find Virginia bluebells, trillium, and trout lilies. On Mondays and Wednesdays, you can join a group trail walk and take in the beauty of spring. For more about events at the Wildlife Sanctuary, click here: https://www.baybeachwildlife.com/events/large-calendar-display/
Northeast Wisconsin Technical College's Pollinator Habitat 
At the NWTC Green Bay Campus, ground has been broken on a half-acre pollinator habitat. This new habitat will feature a variety of native plant species to help support the local pollinators. Planting will begin in June and we can't wait to see this beautiful display of flowers that will support our natural ecosystem. 
Bring Spring Blossoms and Blooms into Your Home
As you prepare for your summer garden, check out these local places to find gardening equipment, supplies, seeds, and plants. Stopping by these local places will also give you access to their knowledgeable staff to help you with planning for your spring garden!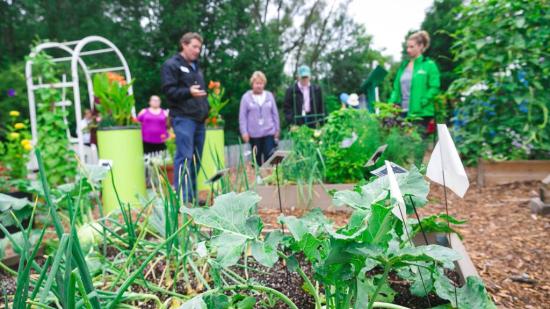 If you're looking to build the garden of your dreams this year, Mayflower greenhouse is trusted by industry professionals when it comes to landscape art and design. With 14 greenhouses, you can find annuals, perennials, tropicals, succulents, topiaries, and more! The knowledgeable staff here will help you find plants that will be perfect for your indoor and outdoor spaces. Check out Mayflower Greenhouse here: https://www.mayflowergreenhouse.com/
Schroeder's has been an area staple for over 100 years when it comes to making homes beautiful with floral arrangements. They are locally owned and operated, specializing in floral arrangements and gifts. At Schroeder's, you'll find beautiful potted plant arrangements for your home whether you're looking for indoor, outdoor, or tropical plants. Find out more about Schroeder's here: https://www.schroederflowers.com/
If you're an avid gardener, you'll want to check out the Garden Supply Guys. Garden Supply Guys is a Horticulture marketplace, with everything from grow lights to heirloom seeds, and a social community where you can give and get advice from others interested in organic growing, hydroponics, horticulture, and more. Located here in Green Bay on Memorial Drive, Garden Supply Guys is a great resource for local gardeners! Check them out here.