Fall In Love with These Autumn-Inspired Drinks in Green Bay
It's that time of year again - cozy flannels, pumpkins, bonfires, football, and PSLs. Take a tour with us to try out all the Fall Flavors that Green Bay has to offer! 
Stop #1: Kavarna Coffee House
What did I get? The Classic Pumpkin Spice Latte, it was the perfect kick-off to the tour. The smell immediately made me want to cozy up in a flannel and light a fall candle. 
The drink itself was the perfect mix of frothy and sweet and had subtle hints of pumpkin flavoring. Kavarna is one of my tried and true cafe hangouts in the Green Bay area. Located in the heart of the Broadway District, it offers the hustle and bustle while still being able to go to the lower level for a slower-paced environment.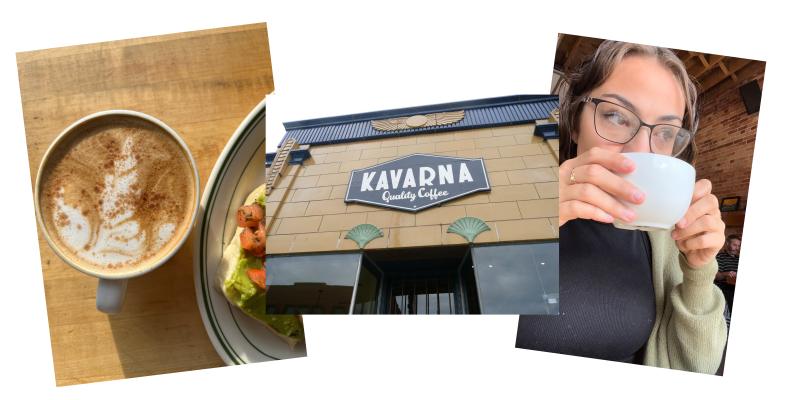 Stop #2: Tazza
Newer to the coffee scene of the Green Bay Area, Tazza is located in Downtown De Pere on the East side of the bridge! Tazza offers AMAZING seasonal coffee flights, but I was dying to try one of their new seasonal drinks. I went with the Pumpkin Patch, which you would think to be a typical PSL, BUT they add marshmallow flavoring - how iconic!? 
In addition to good drinks and seasonal flights, Tazza's interior is so aesthetic. Earthy tones coupled with greenery and cozy lighting make it the perfect hangout with friends or to sit and get some work done!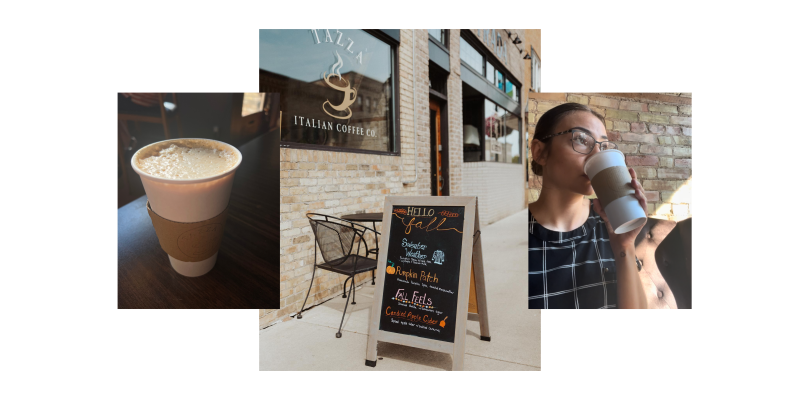 Stop #3 The Exchange 
If you've never been, The Exchange in De Pere is an iconic hangout just off the St. Norbert Campus. Serving up coffee, bubble waffles, crepes, and SO much more! In addition to a gorgeous setting, there is also a retail space and a barber shop attached. 
I got a Pumpkin Spice Latte (again) but iced this time! It was a flavorful blend of their roasted coffee beans/espresso, milk, pumpkin sauce, whipped cream, and cinnamon. I enjoyed my coffee, as well as one of their seasonal dishes, and got a ton of work done because the vibes are truly *unmatched*.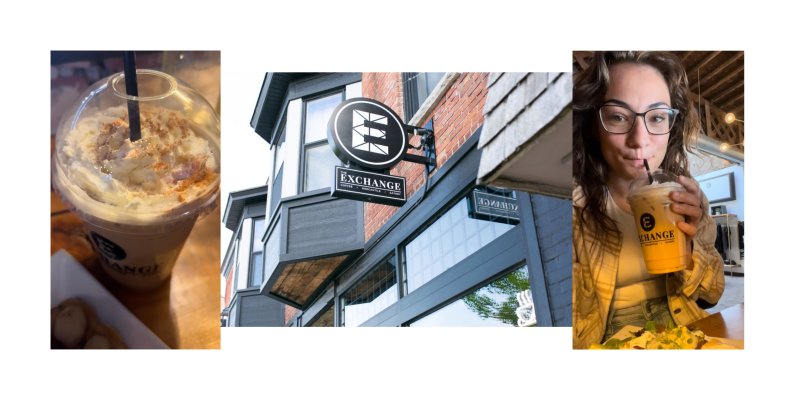 Stop #4 The Attic 
The Attic is so much more than a coffee shop. Offering a full espresso bar, extensive loose leaf tea shop, retail area, and a used book store making it the coziest hangout on chilly days. 
My drink of choice was a traditional Pumpkin Spice Latte - but they had SO many more options on their fall menu! The latte was smooth but still had a little "spicy-ness," and whip cream added a creamy texture! I LOVE a quality espresso, and this latte had just that. In addition to the cute decor, I'd say The Attic's PSL was a definite must-try!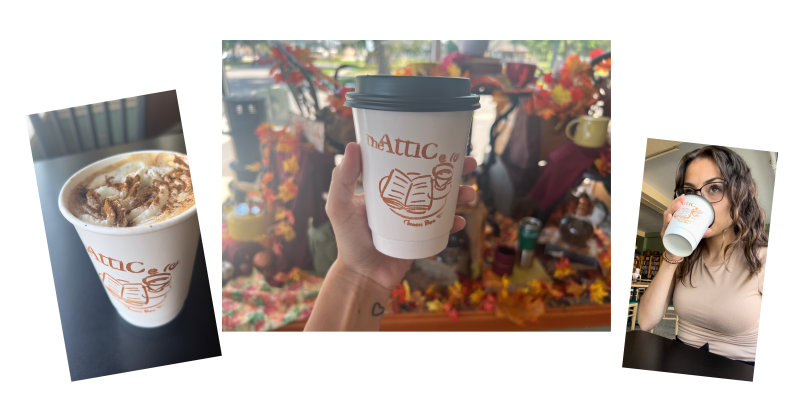 Stop #5 Cultivate Taste Tea
If coffee isn't your jam, look no further than Cultivate Taste Tea Salon! Located in the Broadway District, the Tea Salon is home to the ONLY Certified Tea Specialists in the Midwest, Jennifer. 
I decided to try out their Autumn Spice tea, typically I am not the "tea type" and prefer just a little coffee with my creamer, but - the tea at Cultivate is so flavorful! The hints of orange and cinnamon make it the perfect drink to read a book and watch the leaves fall!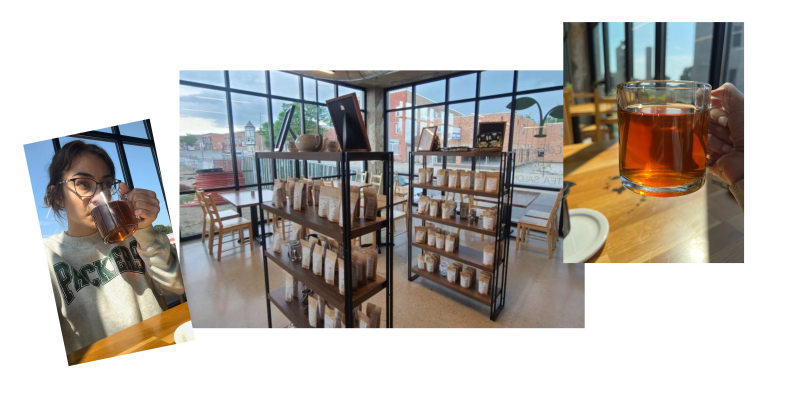 Did I miss any of your local favorites? If so, DM us on Instagram, we're always in the mood for trying new fall flavors!