Ashwaubenon is a vibrant suburb of Green Bay surrounding historic Lambeau Field.  While just 17,000 residents call it home, this regional hub to shop, work, and play grow to over 35,000 daily.  While it is a football town at heart and the Green Bay Packers are an active member of the community, a large regional shopping district, the Resch Center (sports and entertainment arena), the Resch Expo (exposition hall), a competitive collegiate baseball and soccer stadium and the Epic Event Center (concert venue), provide loads of entertainment to both locals and tourists year-round. 
The History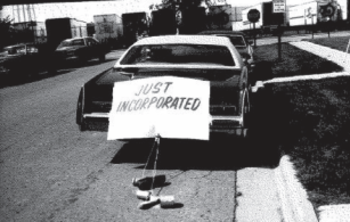 In 1872, a group of residents living in the borough of Fort Howard, the town of Lawrence, and the village of West De Pere, petitioned the State of Wisconsin to create their own town. The state legislature officially approved the new Town of Ashwaubenon on March 16, 1872.
The Celebration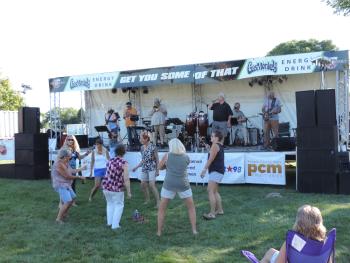 Indulge in the biggest Village celebration of the year! Ashwaubenon is celebrating its Sesquicentennial (150th birthday) with a week-long celebration, beginning Monday, August 8th, with a kick-off celebration at Ashwaubenon High School's Goelz Field.
Event Calendar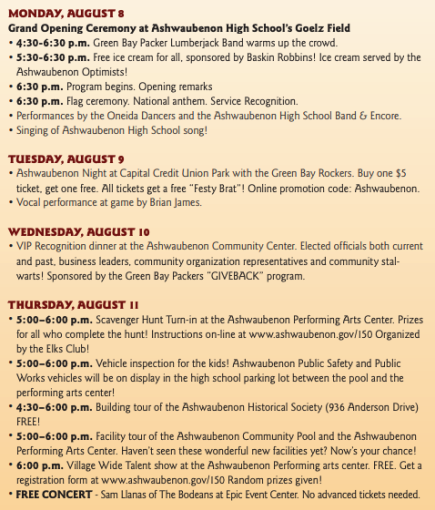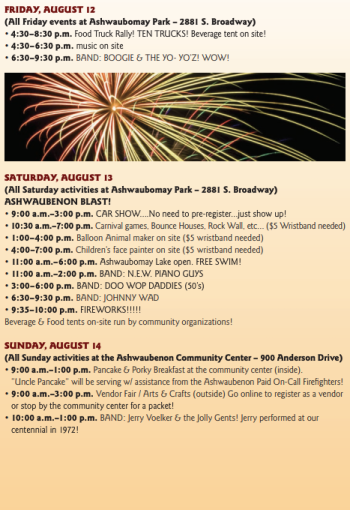 Keep the fun going online and post your photos from the event to share with us using the hashtag #Ashwaubenon150 on Facebook & Twitter.
A Note From the Author
I've worked for the Village of Ashwaubenon as a Multi-Communications Specialist for almost 5 months. I moved here from Platteville, WI where I attended UW-Platteville for my undergraduate degree in Business and where I am continuing my education and obtaining my Masters of Science in Sports Administration. I love all things social media and am always searching for the best places to eat in the area!

Our team has been brainstorming and actively planning days of events for Ashwaubenon's Sesquicentennial since 2021 and I'm so excited to see all of the hard work executed next week! The amount of history and culture combined with the elements of Ashwaubenon that we know today will leave everyone with something to learn and lots to do about the place they call home.
I am most looking forward to the Opening Ceremonies Monday August 8, at Ashwaubenon High School Goelz Field because it's going to be the beginning of the celebration with special speakers and ice cream from Baskin Robbins. I think that the event that the most people will be looking forward to is the large firework display happening Saturday, August 13, after the BLAST at Ashwaubomay Park.
It's been shown time and time again that the residents of Ashwaubenon and the Greater Green Bay Area truly do love and care about where they live. The Sesquicentennial will be a great way to all come together and celebrate that.