Winter in Green Bay is a magical time. We hope this post inspires you to plan a night out on the town for some fun, food, and unforgettable memories!
Here in Green Bay, we are extremely lucky to have four beautiful and distinct seasons. Each of these seasons are special in their own way, but winter in Green Bay is next level. If you've ever been lucky enough to catch a home game at Lambeau in December or January, you get what we're saying. It's a bucket list experience!
If you're going to be visiting Green Bay during the winter months, you might be wondering what else there is to do. So, we put together this "winter night out" itinerary so you don't have to think about anything other than having a good time!
WORK UP AN APPETITE
While the sun is still out, why not spend some time enjoying the great outdoors? Work up an appetite while getting the full winter experience with a trail hike at the Bay Beach Wildlife Sanctuary. Put on your boots and enjoy six miles of scenic trails, or if you have your own cross-country skis, you can hit the groomed ski tracks!
Don't feel like being outside? Grab your crew and spend an hour or two in a Swing Suite at The Turn. You can play fun, interactive games like Zombie Dodgeball, Quarterback Challenge, and Jewel Jam. And of course, they also have lots of golf games designed for all skill levels, from pros to beginner-level golfers of all ages.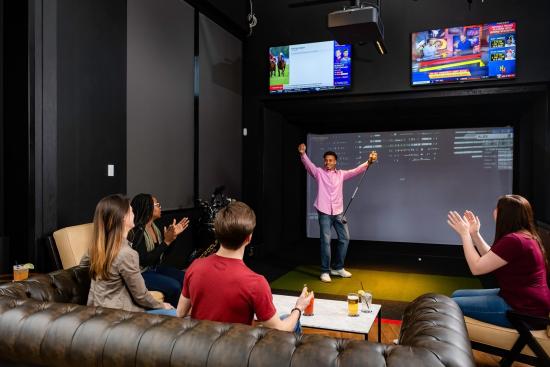 WARM FOOD, WARM HEART
After all that activity, you're going to be hungry. Well, you're in luck because there are lots of great dinner options that will be sure to warm you up even on the coldest winter days. St. Brendan's Inn is the first place that comes to mind. They specialize in traditional and contemporary Irish fare and nothing sticks to your ribs better than Cottage Pie and a pint of Guinness!
A hearty steak dinner is another great option in the middle of winter and Prime Quarter Steakhouse is a perfect place to go! Pick out your perfect steak, then cook it yourself on their giant hickory charcoal grills (or you can have them cook it for you if you prefer). Here's a fun fact: between their three Wisconsin locations, Prime Quarter Steakhouse serves over 1,700 baked potatoes weekly!
POST-DINNER ACTIVITIES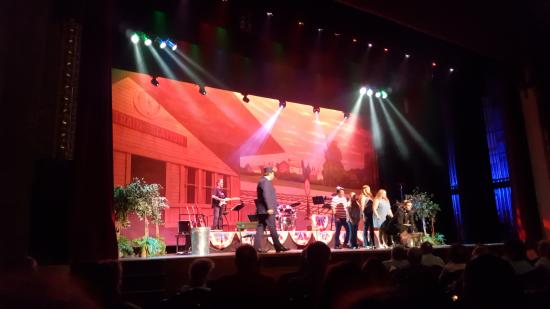 Now that your belly is full of good food, it's time to sit back, relax, and take in a show! There's always something good playing at the Marcus Bay Park Cinema. Or, if live shows are more your thing, you could see what's on the calendar of events at the Resch Center, Meyer Theater, Epic Events Center, or the Weidner Center for the Performing Arts.
Rather do something a little bit different with your evening? Test your axe-throwing skills at Green Bay Escape and Axe. You never know, maybe you were meant for the lumberjack life and you don't even know it yet. Or, you could head to the Oneida Casino for a couple of rounds of poker or blackjack or, if bingo is more your speed, a "Nite Owls" session!
WRAP IT UP WITH A NIGHTCAP (OR DESSERT)
Every good winter night out in Green Bay ends with a nightcap. It's the perfect way to wind down your evening and share a little more conversation with the people you care about. The Aardvark Wine Lounge is a great place to get a beverage and an order of Belgian chocolate truffles or chocolate fondue. Slander is another great option for downtown drinks. They have a special winter menu featuring craft cocktails and small plates that will blow you away!
Are you feeling inspired to spend a winter night with us here in Green Bay! We would love to show you a good time! Grab a copy of our Official Destination Guide and start planning your trip.