Some out-of-towners might think that outdoor recreation in Green Bay stops as soon as the snow starts to fall. Boy, are they wrong! On the contrary, some of our most beloved outdoor activities occur during the colder months. Thankfully, we're not afraid to bundle up and get outside, even as the temperatures drop below freezing… and fat tire biking is just one of the many ways we do that!
First Off, What *is* Fat Tire Biking? 
Invented to tackle sand and snow, "fat tire bikes" have become a hot commodity in the Midwest, especially over the last five years or so. For local cycling enthusiasts, the beginning of winter means it's time to stash their mountain bikes and roll out their fat bikes with the 3" wide wheels. Whether you consider yourself an avid cyclist or you just enjoy new ways to get outdoors and take in the scenery, we've compiled a list of the top four reasons you should test out fat tire biking during your visit to Green Bay!
1. You Can Try Before You Buy
It's tough to make an investment in something before you've had a chance to try it out. Luckily, Green Bay has several rental options if you're interested in trying out a fat tire bike:
Plus, we think trying something new is one of the best things you can do while you're on vacation. So use your next trip to Green Bay as an excuse to rent a bike and try it out!
2. It's Easy for Beginners
Fat tire bikes are super comfortable and easy for beginners! The large-volume, low-pressure tires are meant to absorb shock and vibration. This means less stress on your hands and lower back, which is always a good thing! In addition, wider tires mean better balance and improved control. So, even if you've never been on one or it's been years since you've been on a bicycle of any kind, you're going to be cruising around like a pro in no time!

3. It's a Great Way to Explore Greater Green Bay
No matter the season, choosing your trail and taking in the sights is going to be the best part of the ride! Some people opt for a cruise downtown along the Fox River while others hop on the scenic nature trail through the Bay Beach Wildlife Preserve. The fat tire bike allows riders to navigate easily through snow, mud and rocks. Or, if that's not your style, you can cruise along on the city's groomed trails. It's entirely up to you! For the locals; there are SO many local cyclists clubs/groups to join! Groups host and coordinate rides throughout Greater Green Bay throughout the week.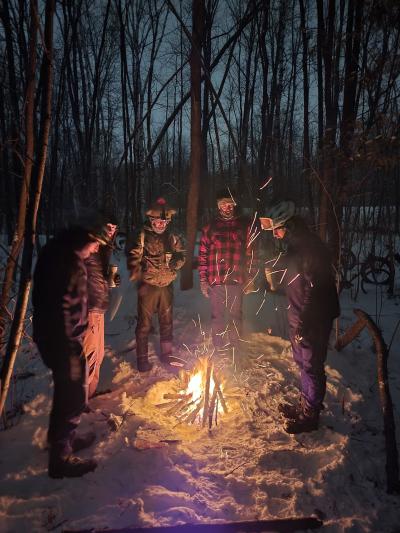 (photo courtesy of Green Bay Cyclists // Joseph Landowski)
4. It's Refreshing Exercise  
Your workout routine doesn't have to take a hit just because you're on vacay. In fact, you can make your workouts more fun by incorporating some fat-tire biking. Opt for a more fast-paced city cruise to get your heart pumping, or test your endurance through tougher terrain.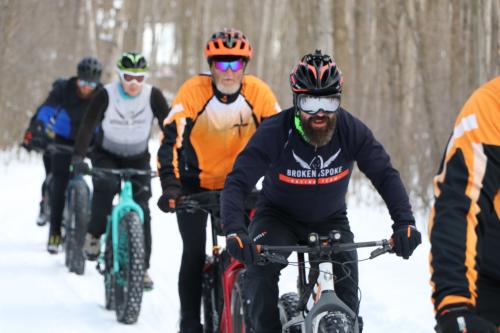 If high energy isn't your vibe, that's okay too! The great thing about fat tire biking is that you can decide how fast or slow you want to go. You also get to decide if you want to try going off-road or not. Either way, it's a fantastic way to get your body moving!
Have we piqued your interest in fat tire biking? 
We hope so! It's never too late to learn a new hobby or develop a new passion. So get out there, grab a bike, and don't forget to snap a photo of your adventures – and use the hashtag #LoveGB so we can see!
Reserve yours ⬇️🚴‍♀️